Our Story
Since our creation in 2015 by Tshepo Mohlala, his purpose was clear;
to connect with people through the stories that our designs tell.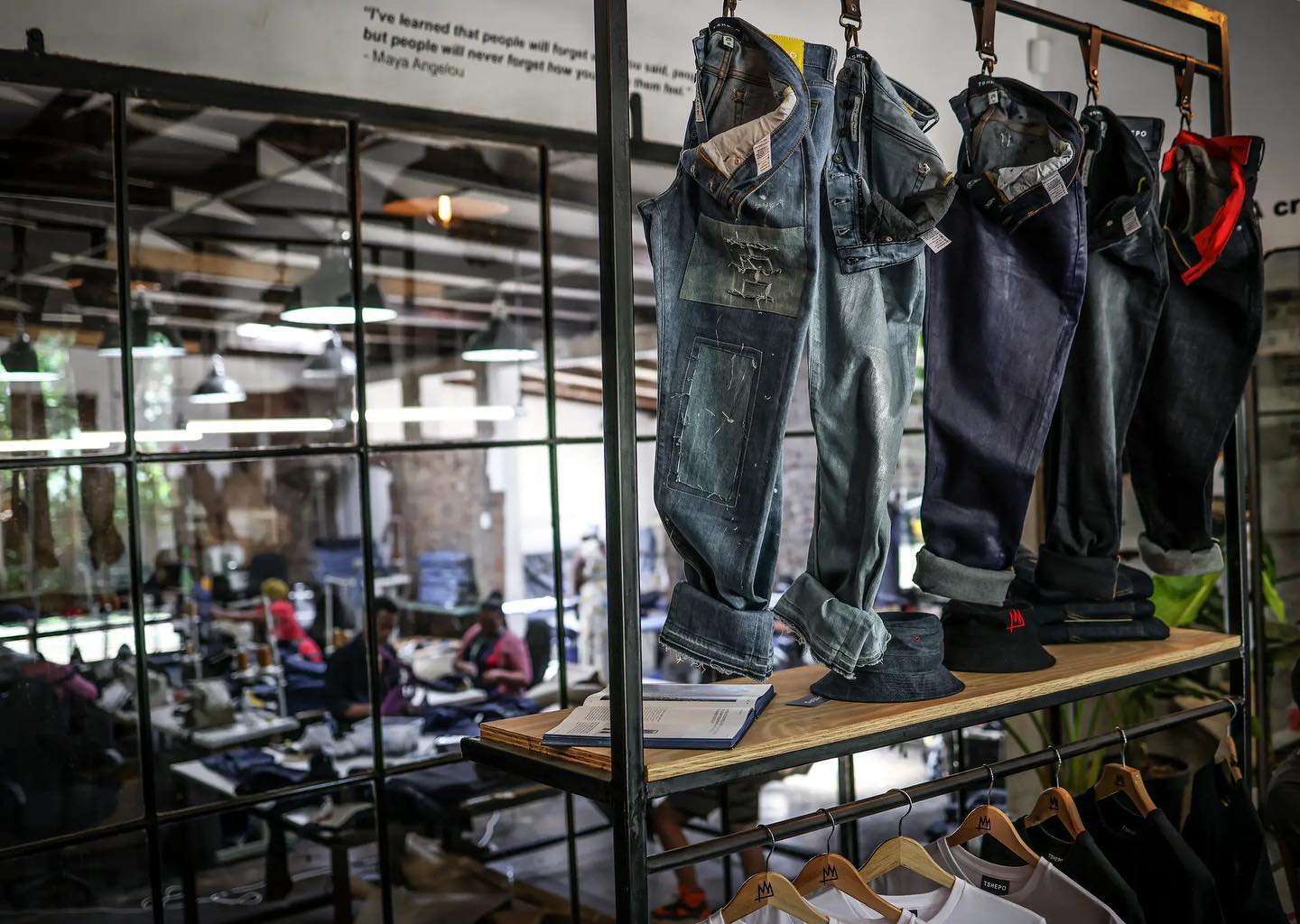 A lifestyle brand founded in South Africa, TSHEPO offers a range of bespoke denim clothing and ready-to-wear products.
The brand has established itself in the hearts and minds of ordinary South Africans and people across the world, where our brand has been applauded.

Our decision to specialise in denim is due to its distinctly nostalgic character and its ability to tell stories. It's not just stories, it's the truth. Your jeans tell the story about you. Denim becomes a part of you, a passport with a unique ability to tell the truth. The TSHEPO logo – a three pronged crown – is inspired by the three women to have played a role in the upbringing of Tshepo – His mother Masesi, his grandmother Magriza, and his trendy aunt Takalani. Women who raised him and shaped him into the man he is. They allowed Tshepo to wear his crown. Each peak represents a women that shaped him into the man who wears the crown.
The soul of the brand sits in our Atelier in Victoria Yards, in the outskirts of the Johannesburg CBD. The Atelier is home to a team of artisans who design and manufacture a range of bespoke and ready to wear garments, all telling a story. The people who make our products are celebrated and their love for creating beautiful things comes through in every stitch. The brand specializes in bespoke, ready-to-wear and purpose driven merchandising and clothing for like mined corporates.
Our Creator
Tshepo Mohlala
"I was raised by three strong women. My mother, Masesi Mamba, who taught me how to hustle,  my grandmother, an Apostle and masterful storyteller, whose words "Tshepo, you're a gentleman and should always look like one" echo in my head as I get dressed every morning. Then there is trendy aunt, Takalani, the first person to graduate in our neighbourhood. She would visit us in Tsakane dressed head-to-toe in denim. She ignited my interest in fashion and love for denim and so, I opened the doors of TSHEPO in 2015."
"Founded in 2015, Tshepo Jeans is my story and you'll find the three women who raised me in the crown, ever present in my creative process."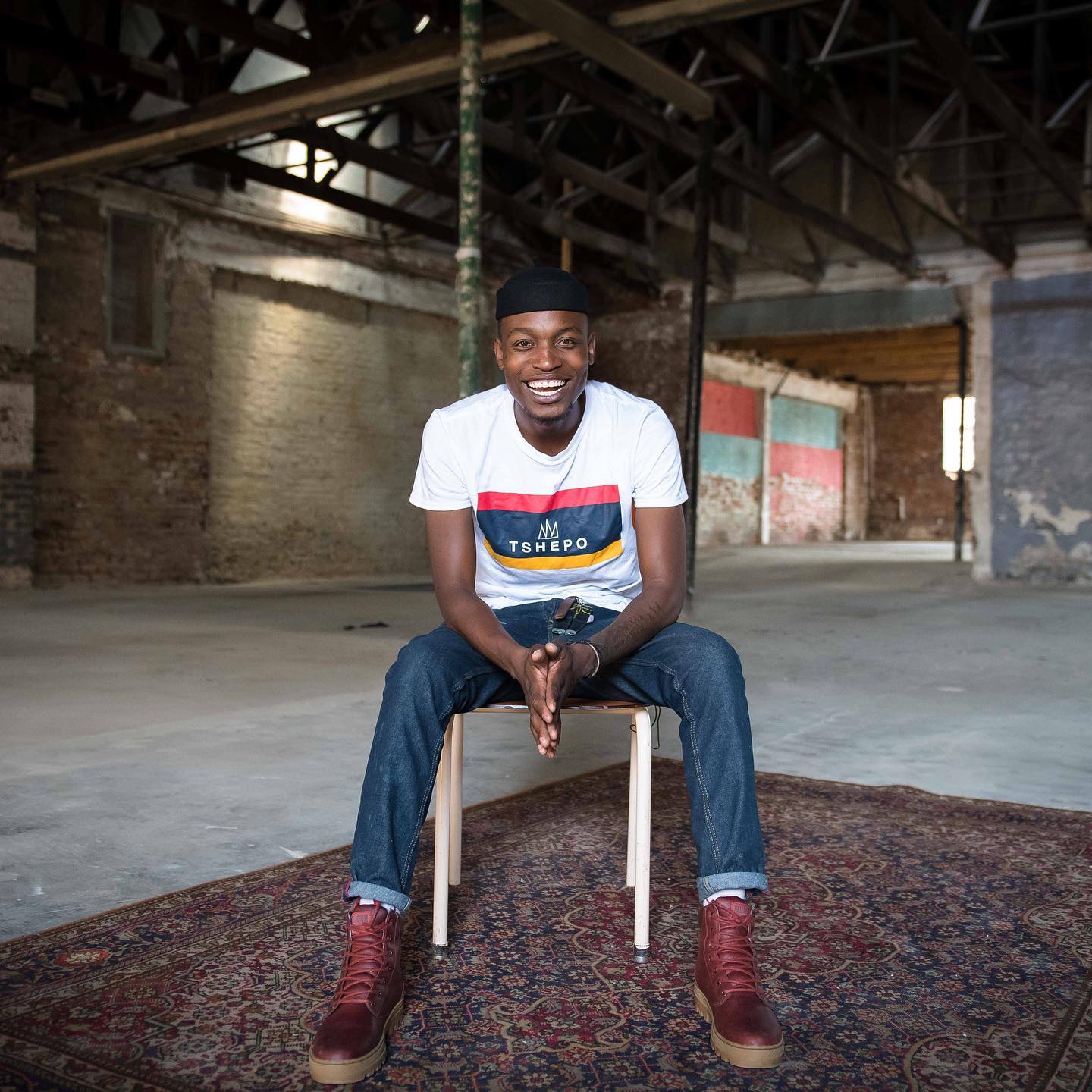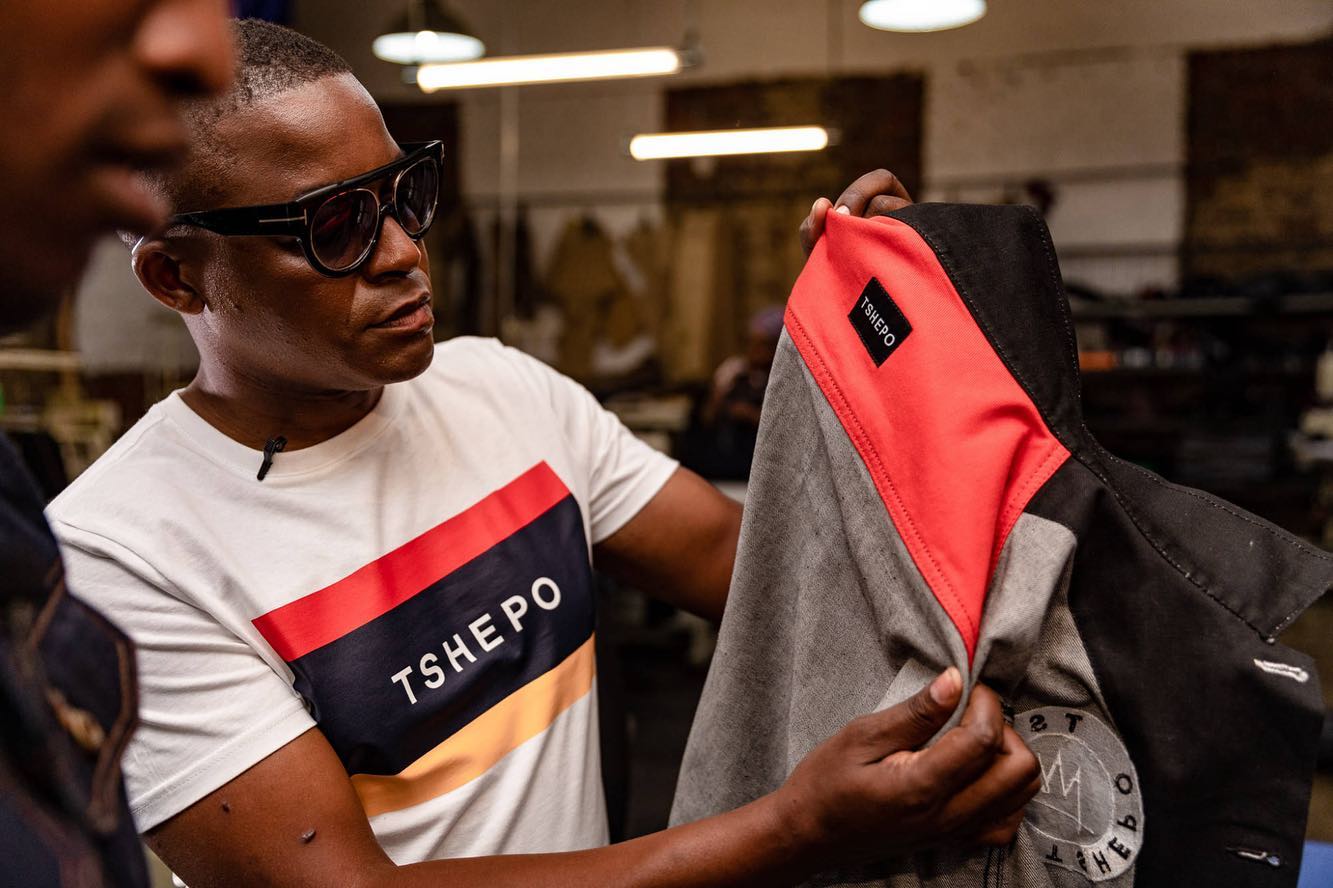 TSHEPO
Our Purpose
Committed to the development of denim, through the promotion of africanism and localization, TSHEPO honours denim's ability to stand the test of time by honoring the past, acknowledging the present and designing with the future in mind.
We believe that our main responsibility is to create desirable and functional items that our consumers value and can enjoy for a life time. Each product tells a true story.
Every product we sell has a purpose and a story, a reason why we made it. Story telling is where our product development process begins. We believe in community. The friends of our friends, are our friends. We believe that jeans fit better when the person making them does it with love and is treated well.
This section doesn't currently include any content. Add content to this section using the sidebar.