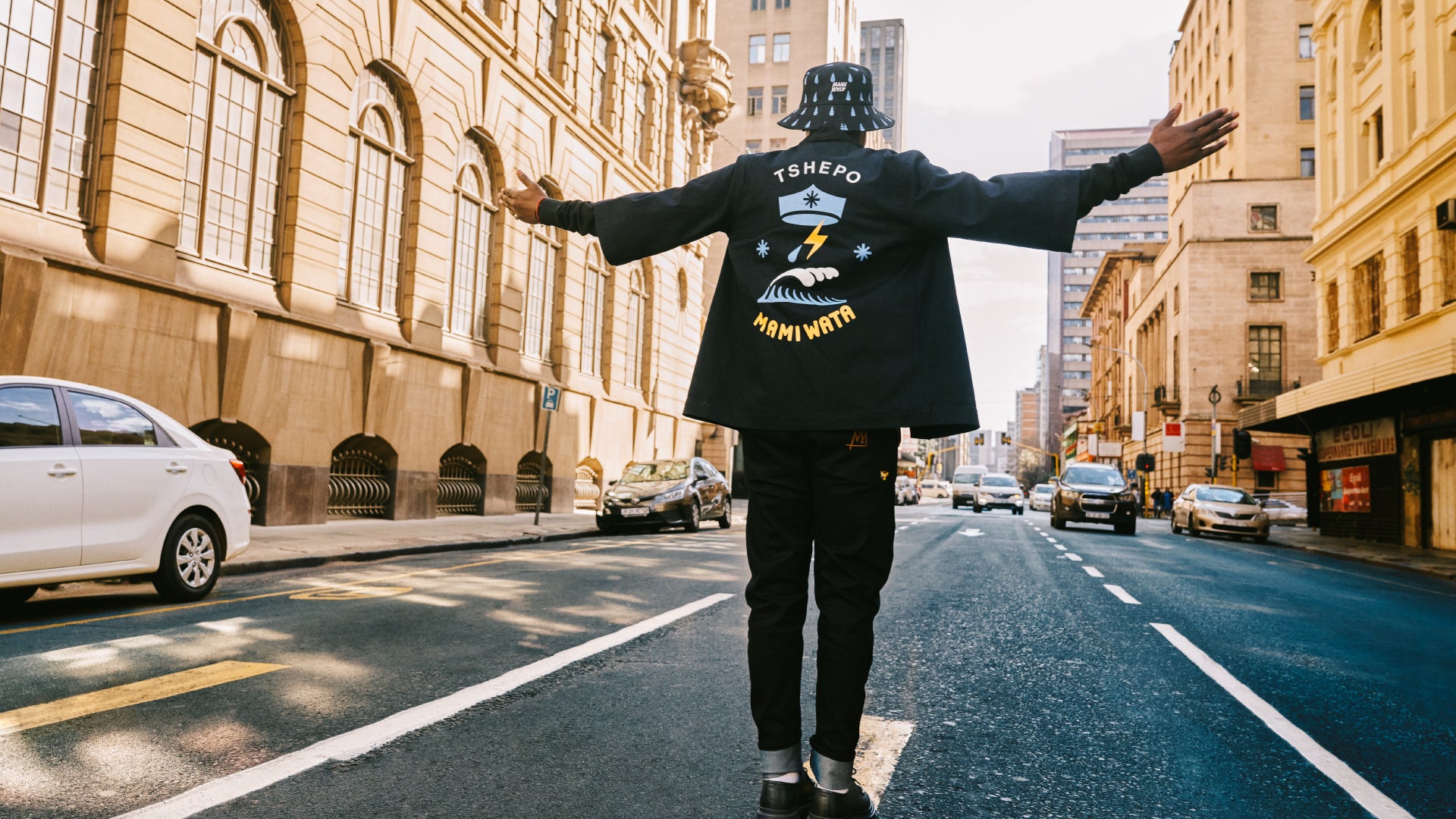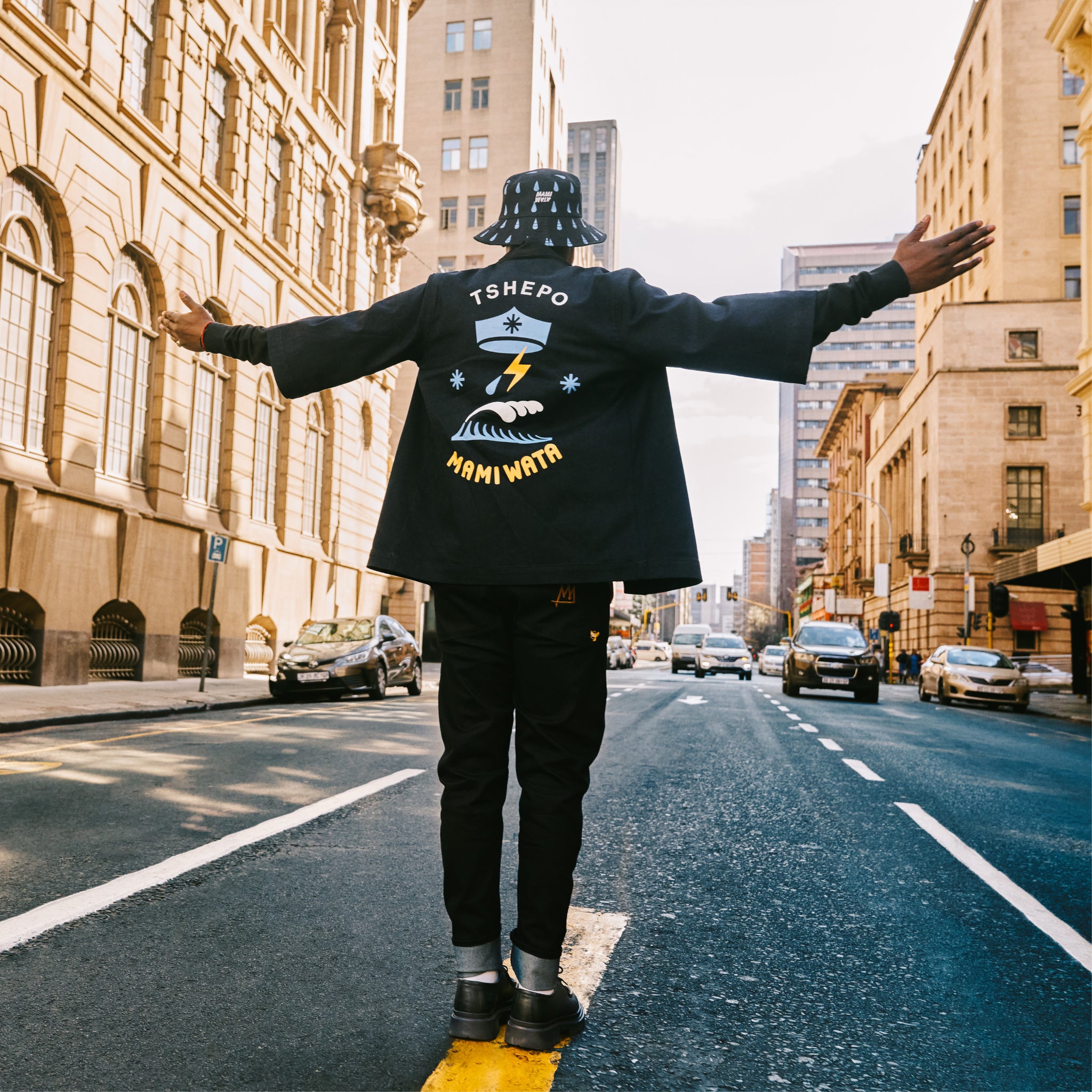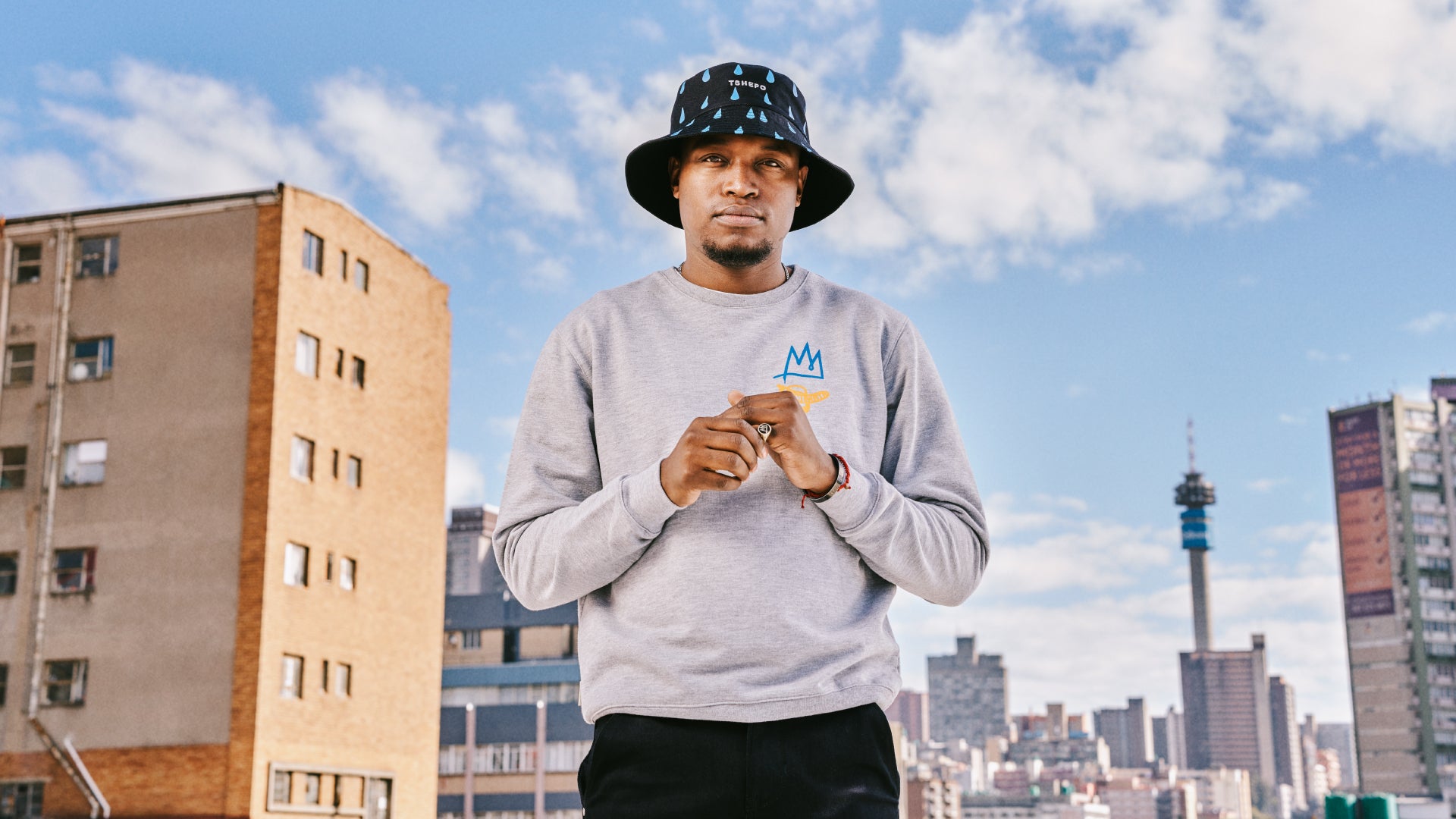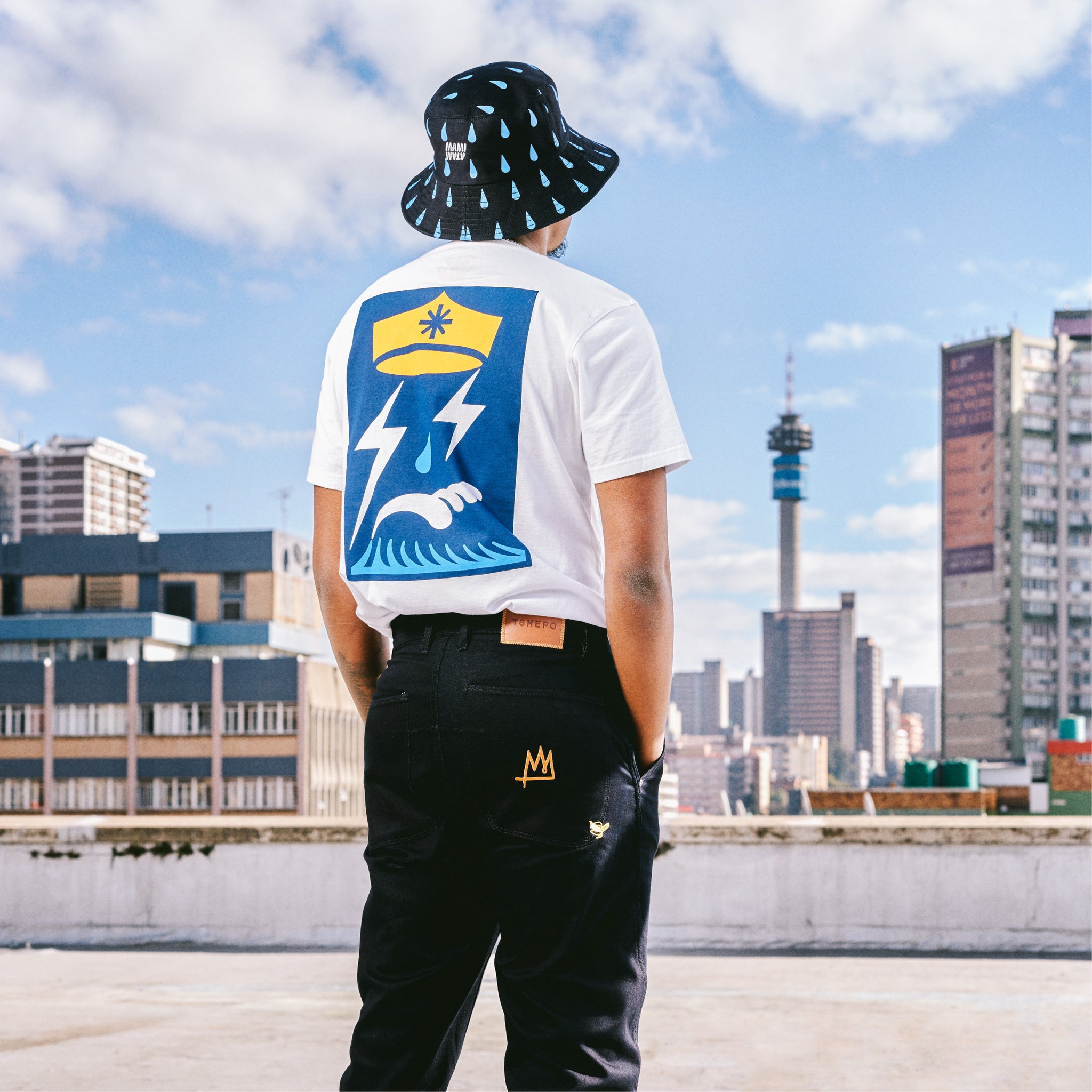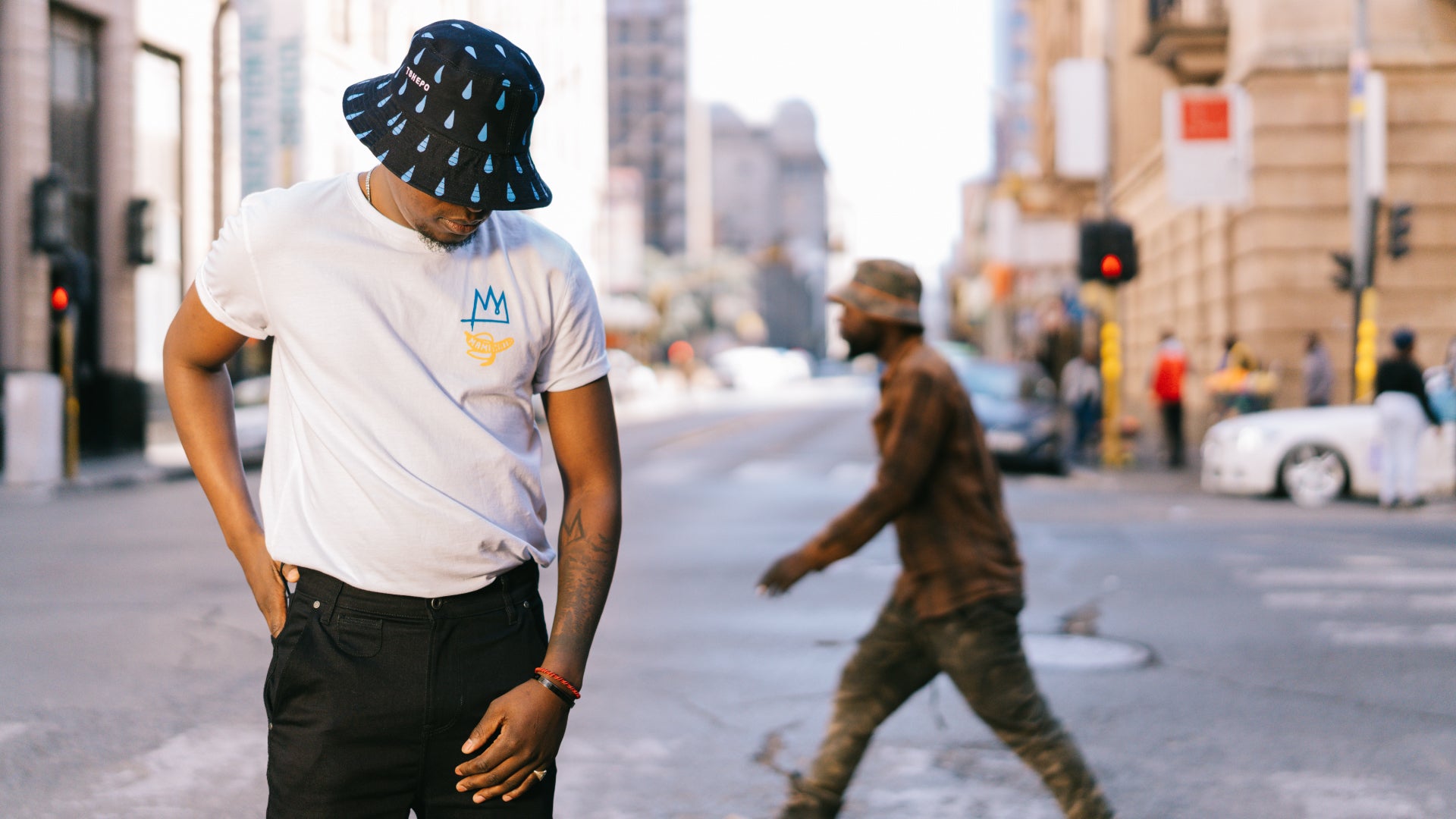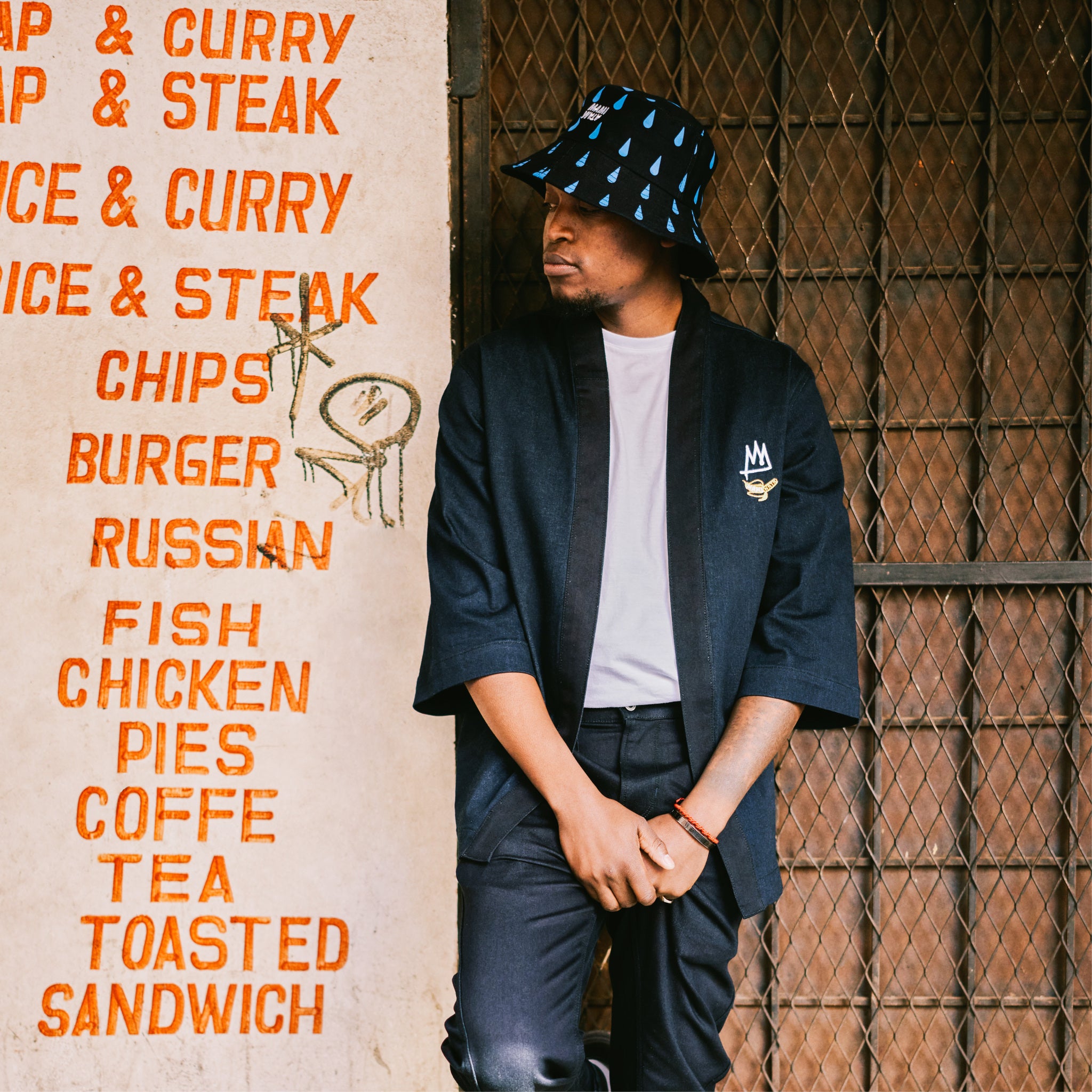 TSHEPO x Mami Wata
TSHEPO has collaborated with surf brand Mami Wata for our limited edition 'African Rain Queen' collection.
With both brands being motivated by the increasing influence of the continent on popular global culture, the collection references elements from each of the brands and takes inspiration from the influence on popular Western culture of Queen Modjadji, the African rain queen. It is believed Queen Modjadji has special powers, including the ability to control the clouds and rainfall.
Rain links the brands by being a key element in the growth of cotton for the garments and a key element in the ocean water cycle.